Integrated management system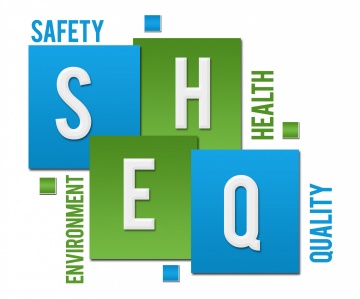 HSEQ – Health, Safety, Environment & Quality

Each company bears responsibility. For its employees, customers, suppliers and the environment. We take this responsibility seriously and have introduced an HSEQ management system based on the international standards of ISO 9001, 14001 and 45001. The active involvement of all employees, comprehensive risk management and a continuous improvement process are the base for successful implementation.
Environmental Protection
Through prudent work in all our work areas and sustainable corporate policy decisions, we can achieve continuous improvement in environmental protection. Our electric vehicle fleet is expanded every year, resulting in a far-reaching reduction of CO2. The entire electricity requirement of the company can be covered by the in-house photovoltaic system. The amount of waste is reduced by responsible actions by all employees and reuse of packaging materials.

Occupational safety and health
Health and safety of our employees is on top of our priority. Work areas are checked for possible loads and hazards. Recording near misses is another important step for minimizing/eliminating accidents at work. Last-minute risk analyzes are also carried out on our construction sites before starting works. A modern, bright office building creates a pleasant working atmosphere and the annual offer of preventive medical check-ups promotes the health of our team.

Quality
Quality not only means satisfying the customer, but inspiring him with the service provided! Our high-quality work is the basis for the trust of our customers and employees in the quality of our services. The goal of all our quality efforts is not just to gain this trust, but to constantly cultivate and deepen it.



ISO Certificates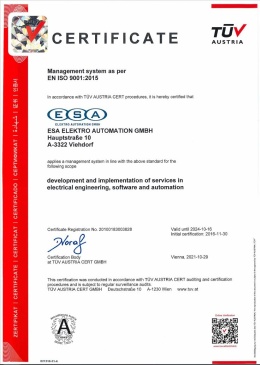 Quality management system ISO 9001:2015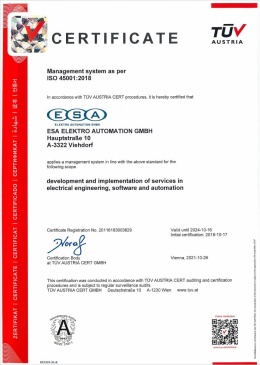 Occupational health and safety management ISO 45001:2018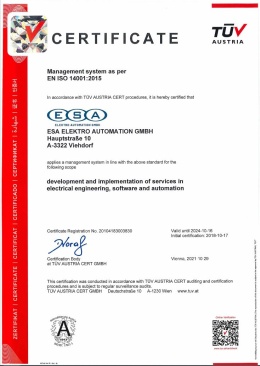 Environmental management system ISO 14001:2015