Production of control cabinets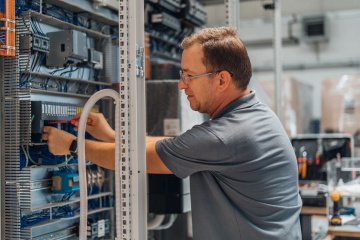 We are your partner for switchgear construction 1–3200 amperes!
Production of control cabinets is a key service within ESA's portfolio of comprehensive solutions. We consider your specific requirements during the planning stage and integrate these into the finished control cabinet, enabling us to rapidly provide you with a solution tailored to your needs.
Customised switchgear is manufactured in our own workshops in Viehdorf – a combination of careful workmanship and cutting-edge technology.
Our services include:
Low-voltage distribution boards
Control and process control system cabinets
MCC cabinets
Electric utility distribution boards and transducer fields
Pneumatic distributors
Protective boxes and housing for measuring instruments
Process control cabinets
Control, measurement and distribution boxes
Manufacture and quality control in compliance with IEC/EN 61439
We guarantee short manufacturing times and customised solutions. We comply with relevant legal requirements and protective measures as a matter of course. We offer extensive after-sales service in order to ensure that your switchgear has high availability and a long service life.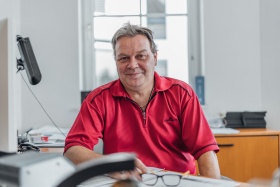 Talk to our experts
Benefit from our many years of cross-industry experience! Power distribution, machine control or complex automation control systems – whatever you need.
get in touch!